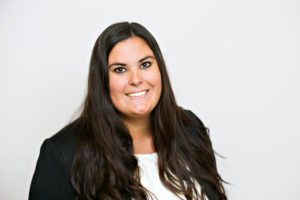 Ashley Jones – Brainerd Criminal Defense Attorney
Ashley Jones is an experienced and passionate criminal defense attorney who knew from the minute she started law school that she wanted to pursue justice and ensure her clients rights were never violated.  She has spent every day since then doing just that.
While attending Mitchell Hamline School of Law, Ashley Jones volunteered in every public defender clinic or clerk position she could.  From early on, she was in the courtroom every week building confidence and skills while defending her clients' rights.  She also spent a year clerking full time at the Federal Defender's Office where she continued her fight for justice.
Ashley Jones worked as a Staff Attorney at Legal Aid of Northeastern Minnesota where she worked hard on behalf of her clients in all types of civil matters.
Ashley then worked for years as a Public Defender in the 9th Judicial District where she represented clients all throughout the 9th district.  She has successfully handled all types of criminal files from homicide to traffic offenses.  Her passion and compassion is clear and it has helped her obtain tremendous success for her clients.
Next Steps…
Don't go through this process alone.  Ashley Jones, Brainerd Criminal Defense Attorney, will fight for you and is only a call away.  Call 218-829-0929 to schedule a free consultation.