DUI/DWI Charges:
When you are charged with driving under the influence or driving while intoxicated, it is important not to underestimate the seriousness of the consequences. DUI and DWI charges could have long range consequences not only for your professional life, but for your social and personal life as well.
Homicide:
Perhaps the most serious crime in the state of Minnesota, homicide cases are incredibly demanding.
DNR Violations:
Hunting and fishing are incredibly popular activities in Northern Minnesota, both among those who live here and those visiting. But laws governing those activities can be complex, and it can be easy to suddenly find yourself in trouble with the DNR.
Traffic Violations:
Though they may seem trivial at first, traffic violations can carry with them stiff penalties. If you want to fight any traffic violations, you will need the help of an experienced attorney to help you get the best possible out come according to the facts of your case.
Drug Charges:
These serious charges can cover a wide range of crimes, from misdemeanors to felonies. If you are faced with a drug charge, it is very important to have a highly qualified, experienced attorney defending you.
Sex Crimes:
These crimes cover a wide range of alleged activity, and the consequences of these charges can have far reaching effects, not only to your employment, but to your daily life. Make sure you have serious representation to face these serious charges.
Probation Violation:
Matters of probation violation can quickly land someone back in prison. When you have experienced, highly-qualified representation, you can help yourself get better outcomes, according to the facts of your case. Your attorney for probation violation matters does not have to be the same as your attorney when you were sentenced.
Assault and Violent Crimes:
There are few crimes that carry with them the harsh penalties of assault and violent crimes. If you find yourself facing these crimes, make sure that you enlist the aid of a highly qualified, highly respected attorney.
Theft, Burglary, Fraud and Embezzlement:
Financial crimes can often have serious consequences, and they can be difficult to defend, as there is often a distinct paper trail involved. However, when you have an advocate working by your side, it's possible to get a more desirable outcome, depending on the facts of your case.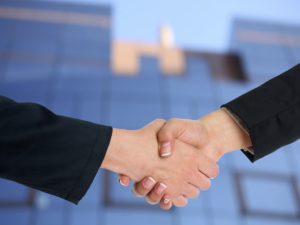 Next Steps…
Don't go through this process alone. Ashley Jones, Brainerd Criminal Defense Attorney, will fight for you and is only a call away. Call 218-829-0929 to schedule a free consultation.